Do you hate HOA fees? Maybe you haven't really broken down the costs.
Posted by Brian Piercy on Thursday, September 21, 2023 at 10:35:07 AM
By Brian Piercy / September 21, 2023
Comment
Friends and clients,
I was reading an article this week about Edwin Castro, the $2 billion dollar lotto winner, where a bunch of financial planners were crushing him for going out and buying a lot of luxury homes - that is another topic - and it had a point that really stuck out to me. People sometimes don't realize:
As a general rule of thumb, you should expect your annual home maintenance cost to amount to 1-4% of your homes value.
We sell a lot of condos, and for those that are just getting into the research, I often hear:
"Why in the world are the condo fees so high???"
- or -
"I hate condo fees, you are just wasting money!"
BUT, let's compare this comment above about annual maintenance costs with a condo fee and what they cover. I picked a condo and a home currently on the market in the $500K range. Both are 3 Bedroom units with approximately 2000 sq ft. Click Here if you're curious about these two example properties.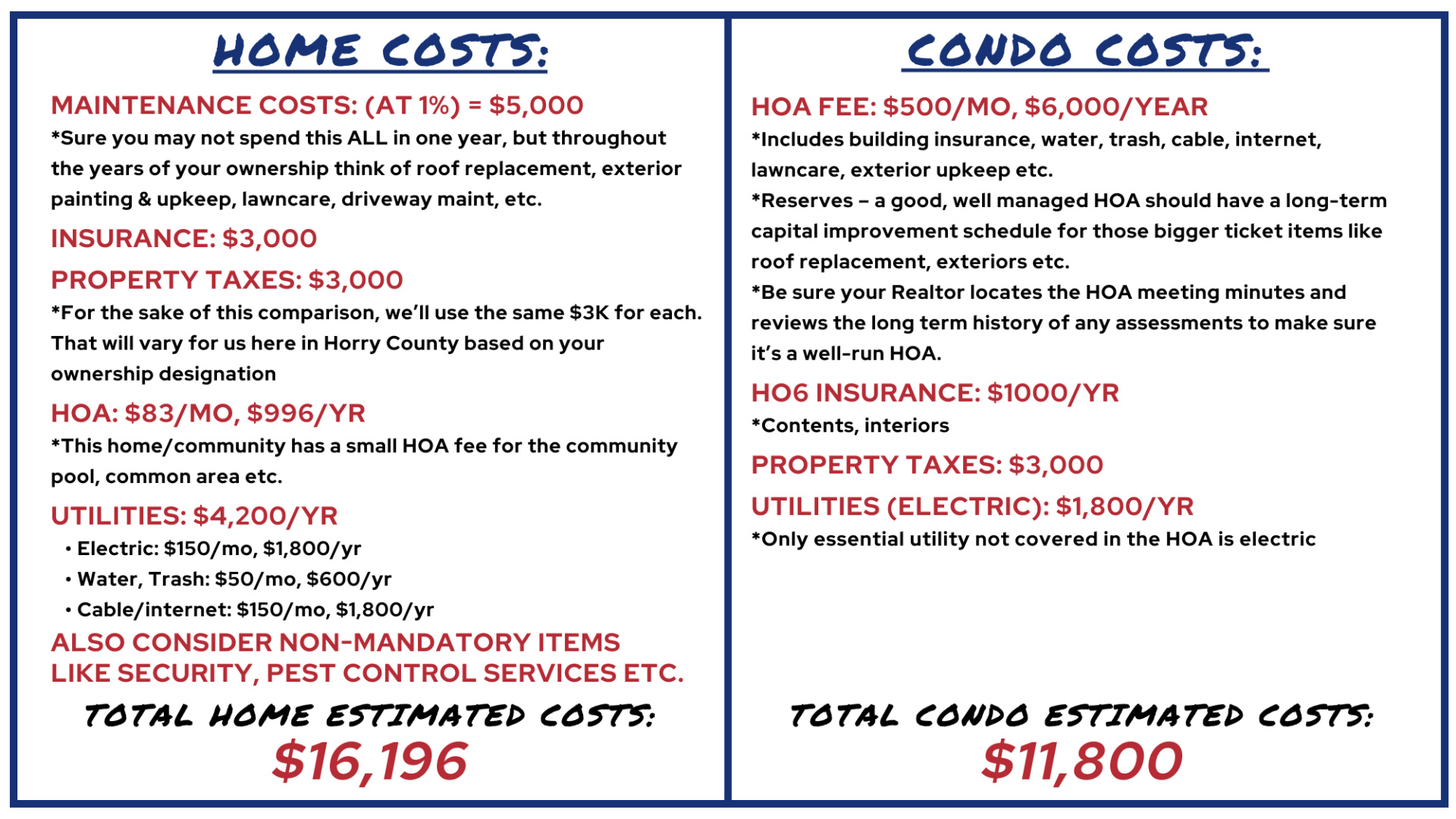 There are certainly more items to take into consideration, but while on the surface it seems like you are just throwing that $500/mo out the window, understand what that HOA actually covers and that you do not have to separately pay for monthly utilities, insurance and that big ticket of home maintenance is the big point here.
I've thrown a lot of numbers and data into this post, so if you have any questions or comments, feel free to reach out to me anytime and I'll get back to you ASAP!